President's Message: Women Making History: Now and In the Future
Have you heard that March is Women's History Month? Of course we all know of this label. As president of California Women Lawyers (CWL), I hope to aid in the movement toward the time in the future where gender discrimination is far behind us such that we no longer need a month dedicated to remind the world about our gender. I'd love to see the day when gender discrimination is a quaint part of history.
Kelly Robbins, Robbins Family Law
Women's History Month was actually born from International Women's Day on March 8, which was declared and recognized over 100 years ago. See this LA Times Article. Unfortunately, the Los Angeles Times article about International Women's Day did not have good news, but rather highlighted the abysmal reality of how much gender inequality, violence and repression impacts society worldwide, in many different ways.
But there is good news. Recently, three women from Brunei made international history by flying a Boeing 787 airliner and landing it in Saudi Arabia, a country with a rule established by Muslim clerics that prohibits women from driving a car. See http://www.independent.co.uk/news/world/asia/royal-brunei-airlines-first-all-female-flight-deck-crew-lands-plane-in-saudi-arabia-where-women-are-a6931726.html. The entire flight crew - the pilot, captain, and senior first officers - were women.
At CWL, we applaud this milestone made by Captain Sharifah Czarena Surainy Syed Hashim, Senior First Officer Dk Nadiah Pg Khashiem and Senior First Officer Sariana Nordin, and acknowledge the importance of the Royal Brunei airline for scheduling the all-women crew to fly into Saudi Arabia. The airline is also contributing to the cause by publicizing the photo and thereby acknowledging the ironic reality of that flight crew. It's as if the airline is telling Saudi Arabia to wake up and realize that women are so amazingly competent that not only can they drive a car but fly a plane by themselves. So, for now, I wholeheartedly support designating March as Women's History Month and March 8 as International Women's Day.
Let me briefly note a California woman who made history during March: California Supreme Court Justice Leondra Kruger gave birth to a child, and is the first member of our Supreme Court to do so while serving as a Justice. Congratulations Justice Kruger! I take it as confirmation that our high court is supportive of working mothers, and that working mothers can be supported in any job. See http://www.therecorder.com/id=1202751233695/California-Justice-Leondra-Kruger-Gives-Birth-to-Daughter?slreturn=20160226102432
CWL has several upcoming events recognizing and continuing women's advancement toward equality, and celebrating both the women and men who contribute to the cause. Please see details below, and come out to celebrate with us, and head with us into the future where we can hope to one day enjoy the quaint historical designation of Women's History Month and not even blink when most space shuttles are flown by women!
Stop Sexual Harrassment: Adopt Zero-Tolerance Policy and Broaden ABA's Professional Misconduct Rule
NAWL Panel Discusses Sexual Harassment Issues at March 2016 mid-year conference.
Photo by MPM Photo/Marty Morris.
By Kate McGuinness
To help reduce sexual harassment, employers should adopt and strictly enforce a zero-tolerance policy on sexual harassment and the American Bar Association should broaden the definition of professional misconduct to include harassment in the practice of law, according to a panel on sexual harassment at the National Association of Women Lawyers mid-year conference that I moderated March 11, 2016.
A lawsuit filed this month against Boalt Law School Dean Sujit Choudry for alleged sexual harassment of his assistant and against the University of California Berkeley for failing to take appropriate action in response to her complaints emphasizes the need for these key changes. See accompanying article. Most sexual harassment cases today are based on allegations of quid pro quo or hostile environment violations, according to Laura Maechtlen, a partner in Seyfarth Shaw's San Francisco office.
To target sexual harassment in the practice of law, the ABA is considering amending ABA Rule of Professional Conduct 8.04, according to an audience member at the panel. See proposed amendment. This rule would define professional misconduct as: "conduct related to the practice of law, to harass or knowingly discriminate against persons, on the basis of race, sex, religion, national origin, ethnicity, disability, age, sexual orientation, gender identity, marital status or socioeconomic status."
This proposal broadens the existing language of the rule to include harassment and knowing discrimination as well as to prohibit such conduct in the course of "the practice of law," including the operation of a legal office or law firm, rather than simply "in the course of representing a client" as currently established by the rule. Although the comment period for the rule expired March 11, those who had not yet contacted the commission on the proposal were urged to write immediately to [email protected].
The panel included Carmelyn Malalis, Chair of the New York City Commission on Human Rights; Laura Maechtlen, a partner in Seyfarth Shaw's San Francisco office; Andi Groomes of Threshold Advisors; and Alison Monahan, founder of The Girls Guide to Law School, the Law School Toolbox and the Bar Exam Toolbox.
Boalt Law School Dean Resigns Over Sexual Harassment Charges
By Kate McGuinness
Dean Sujit Choudhry's assistant Tyan Sorrell had complained to the University of California Berkeley's human relations department about his practice of hugging and kissing her. UC Berkeley's Office for the Prevention of Harassment and Discrimination investigated, and Choudhry is reported as having admitted his actions to the investigators.
Ms. Sorrell filed a complaint on Tuesday, March 8, against Choudhry personally and the university for failure to take appropriate action in response to her complaints. The filing of her suit triggered an announcement by Claude Steele, UC Berkeley's executive vice chancellor and provost, that Choudhry would be disciplined by a 10% reduction in his pay of $415,000. That mild punishment triggered a public outcry by Boalt alums and others. In response, Steele placed Choudhry on indefinite leave of absence and further reduced his salary. By Thursday, March 10, Choudhry had resigned from his position.
Also on Thursday, the leaders of the California Legislative Women's Caucus sent a letter to UC President Janet Napolitano expressing deep concern about recent allegations of sexual harassment at a number of UC campuses and described as "consistently abysmal" the responses from the institutions where the behavior had taken place.
On Friday, President Napolitano announced that a new system-wide committee would review all proposed sanctions against senior leaders who violated UC sexual assault and harassment policies. She also ordered that all leaders - chancellors, provosts, vice chancellors, vice provosts and deans - complete sexual assault and harassment training by March 25.
Register by April 4th!
16th Annual Northern California Judicial Reception and Presentation of the Rose Bird Memorial Award to
The Honorable Elizabeth Lee
San Mateo County Superior Court
Friday, April 8, 2016
5:00 pm to 7:30 pm
Location: San Mateo County History Museum
2200 Broadway
Redwood City, CA
CWL is extremely proud to honor San Mateo County Superior Court Judge Elizabeth Lee with the Rose Bird Memorial Award. Judge Lee exemplifies the qualities of compassion and courage in a field that is, still, largely dominated by men. She has worked with purpose to improve the legal process and profession, and has become not only a role model to female attorneys and judges, but also an asset to the community due to her outstanding service.
California Women Lawyers instituted the Rose Bird Memorial Award in 2000 in honor of Chief Justice Rose Elizabeth Bird (1936-1999). Chief Justice Bird was a trailblazer. She was the first woman deputy public defender in Santa Clara County, the first woman to hold a cabinet-level position in California, and the first female Chief Justice of the California Supreme Court. She was a founding mother of California Women Lawyers. The award honors judges for judicial excellence, public service and inspiration to women lawyers.
Please join us as we celebrate Judge Lee. Wine and appetizers will be served. Download registration form here or register online.
We would like to thank the following sponsors of this event:
Keker & Van Nest LLP
Leiff, Cabraser, Heiman & Bernstein LLP
Cotchett, Pitre & McCarthy LLP
Corey, Luzaich, Pilska, deGhetaldi, Nastari
Law Offices of Mark C. Watson
Aaron, Riechert, Carpol & Riffle APC
Finkelstein, Bender & Fujii LLP
ADZ Law, LLP
Canter Hagan LLP
Martha G. Bronitsky
Sherrie Friedman, Attorney at Law
Co-Sponsors:
Marin County Women Lawyers
Queen's Bench Bar Association
San Mateo County Women Lawyers
If you would like to sponsor this event, please download the sponsorship form here or register for sponsorship online here.
CWL Board Member Sworn in as County Commissioner in Fresno
By Summer Selleck
On March 4, 2016, California Women Lawyers (CWL) Board Member Erin M. Childs was sworn in as Court Commissioner for the Fresno County Superior Court. She follows in the footsteps of many CWL board members that have ascended to the prestigious role of commissioner.
Erin M. Childs practiced law for years before being appointed as a Certified Family Law Specialist in four counties, including Fresno, Madera, Kings, and Kern. Throughout her career, she offered services in collaborative law, divorce litigation, divorce mediation, child custody, child visitation, child support, spousal support, guardianships, juvenile dependency law, and domestic violence restraining orders. She is a highly skilled attorney and will no doubt bring her skill and experience to the bench.
Erin M. Childs has many admirable traits that make her well suited for the position. She is an advocate for women and the epitome of a public servant. But, of these traits, none seem more valuable or less teachable than that of her humility. If a public servant is meant to be humble, decisive, armed with the gift of understanding and still have impenetrable conviction, then Fresno County has made the perfect appointment. Attorneys, clients, judicial officers and the general public of Fresno County will be well served by the appointment of Commissioner Childs. California Women Lawyers wishes her the best on this next chapter of her career.
CWL Member Heather Rosing Recognized as 2016 CFO of the Year
The San Diego Business Journal recognized CWL member Heather L. Rosing as the 2016 CFO of the Year. She won in the Small Privately Held Company category. This is the second time in five years that Ms. Rosing has received the honor, which recognizes CFOs in the San Diego business community for their roles in the success of their companies. More information can be found at: http://klinedinstlaw.com/news/rosing-2016-cfo-of-the-year
Does a Partner's Political Ideology Limit the Promotion of Women?
By Andrea Ventura
A study published earlier this year suggests that corporate law firms with conservative male partners have significantly higher rates of gender inequality in terms of associate training, promotion, and turnover as compared to law firms with politically moderate male partners.
"Findings suggest that liberal male law partners are more likely than moderate partners to serve on diversity committees and to select female associates for training and developmental opportunities, while conservative partners are less likely to do so," according to the study by Seth Carnahan of the University of Michigan and Brad Greenwood of Temple University. "We also find that associates have larger gender disparities in promotion and turnover when partners in their practice area are more conservative."
Relying on data from Martindale Hubbell Law Directory (1999-2012), the study focuses on law partners as managers because individuals, rather than abstract organizations, make personnel decisions. The study claims to be the first ever-comprehensive examination of political ideology and gender inequality within organizations. A copy of the study can be found here.
Meet Your CWL Board Member: Louinda V. Lacey, District 2 Governor
By Andrea Ventura
Where and what do you practice?
I launched my solo practice in Sacramento in 2015. My firm is committed to providing high quality regulatory compliance, administrative enforcement, civil litigation, and appellate freelance support services to busy solo practitioners, law firms, and in-house counsel throughout California. We have extensive experience in environmental law (water, land use, air, agriculture, food & beverage, and hazardous substances), construction and real estate law, and torts.
Tell us about your membership in CWL and the Board.
I learned about CWL through Jennifer Hartman King, a founding partner at King Williams, LLP. She was the former District 2 Governor and I am honored to be serving the board in that capacity this year. My contributions to the board will be focused in the Judicial and Legislative Committees. My goal for this year is to engage others to join our wonderful organization, to participate in as many of our events as possible, and to encourage support of our efforts through sponsorship opportunities.
What do you enjoy most about being on the CWL Board?
I am in awe of the great ideas shared, developed, and implemented by this tremendous group of women. The synergy and teamwork is inspiring. I appreciate the opportunity to be a part of it, knowing we can and do make a difference. Additionally, as a member of the Women Lawyers of Sacramento board, I am committed to sharing the organizations' great ideas with one another to further our collective goals and to support our missions.
Tell us something interesting and new about yourself.
I was born and raised in South Africa and moved to the United States in 2001. Prior to moving to the United States, I was a Rotary International exchange student in Japan for a year. Brian and I are passionate about saving animals. We currently have five dogs, a cat, and a bird.
M.C. Sungaila Gets 2nd CLAY Award
M.C. Sungaila, a partner of Haynes and Boone, LLP, received her second consecutive California Lawyer of the Year (CLAY) award for her work on a Ninth Circuit asylum appeal for a transgender woman, according to a press release by her law firm. Finding the Board of Immigration Appeals judge failed to recognize the difference between gender identity and sexual orientation, the Ninth Circuit reversed the Board of Immigration Appeals decision to refuse the woman's claim for legal protection due to past and present persecution and torture. Previously given by California Lawyer, this year the award is given by the Los Angeles and San Francisco Daily Journal newspapers. See http://www.haynesboone.com/news-and-events/news/press-releases/2016/03/16/sungaila-receives-second-clay-award.
NOTICE OF DISTRICT GOVERNOR ELECTIONS:CALL FOR NOMINATIONS
DEADLINE: April 29, 2016
Election of several CWL District Governors, for two-year terms starting in October 2016, will take place in May 2016. CWL is accepting applications of candidates for election to vacant District Governor seats in the following districts.
DISTRICT 1:
One position open. (Butte, Colusa, Del Norte, Glenn, Humboldt, Lake, Lassen, Mendocino, Modoc, Nevada, Placer, Plumas, Shasta, Sierra, Siskiyou, Sutter, Tehama, Trinity, and Yuba counties)
DISTRICT 3:
One position open. (Alameda, Contra Costa, San Mateo and Santa Clara Counties).
DISTRICT 4:
One position open. (San Francisco and Marin Counties)
DISTRICT 5:
One position open. (Fresno, Inyo, Kern, Kings, Madera, Mariposa, Merced, Mono, Monterey, San Benito, San Joaquin, Santa Cruz, Stanislaus, and Tulare Counties)
DISTRICT 6:
One position open. (Santa Barbara, Ventura, San Luis Obispo, Riverside, San Bernardino Counties)
DISTRICT 7:
Four positions open. (Los Angeles County)
DISTRICT 8:
One position open. (Orange County)
DISTRICT 9:
One position open. (San Diego and Imperial County)
District governor responsibilities:
District Governors attend six Board meetings per year at locations throughout the state. They also participate in committees, help plan events, recruit new CWL members, and assist in running the organization.
Why should you run:
Because CWL's clout and effectiveness grow with every smart, energetic woman who gets involved;
Because you will get to know nice, smart, committed women from all over the state;
Because it is important that every district have a representative on the Board of Governors.
If you don't run, who will? Don't sit back and wait for other women to run. If you are committed to the future of women lawyers in California, send in your application.
Who is eligible to run:
To be eligible, you must be an active member of the State Bar of California, in good standing and a Class 1 CWL member in good standing. Class 1 members must be:
A member in good standing of the State Bar of California;
A judge of a court of record in the State of California;
A full-time member of the faculty or a dean of a law school in the State of California;
A member in good standing of the Bar of another state;
A law student attending a California law school; or
A California resident who has graduated from a law school within the last three years and not yet admitted to the State Bar of California, but only upon written application to the corporation's principal offices and upon timely payment of dues.
HOW TO APPLY:
Interested candidates should submit a current resume and a candidate's statement of no more than one typewritten page in length via email to: [email protected] or mailed to the: Nominating Committee, CWL, 700 R Street, Suite 200, Sacramento, CA 95811, no later than the close of business, April 29, 2016.
For further information, or sample candidates' statements, please contact Kristen Calderon at (916) 930-9020 or [email protected].
Acts of Courage, Seeds of Hope
IANGEL Honors Karima Bennoune
California Women Lawyers joins with the International Action Network for Gender Equality & Law (IANGEL) to honor Karima Bennoune, UC Davis law professor, UN Special Rapporteur in the field of Cultural Rights, and award-winning author of Your Fatwa Does Not Apply Here: Untold Stories from the Fight Against Muslim Fundamentalism at its third annual gala dinner in San Francisco.
April 12, 2016
6:00 p.m. -- Reception, Silent Auction
7:15 p.m. -- Dinner, Keynote Address, Award Presentation

The City Club of San Francisco
155 Sansome Street
San Francisco, CA
Registration and information at: www.iangel.org.
EXPLORE ALTERNATIVE CAREERS
Part 2 - Legal Career Paths: Becoming an Educator
Contra Costa County Bar Association Offers Second Part of Series on Alternative Career Paths for Lawyers
It is never too late or too early to think about your career. In this three-part series, come explore some alternative career pathways for lawyers. The second part of the series will be exclusively on Education Options and includes a panel of distinguished educators:
Dean Barbieri-Dean of John F. Kennedy University College of Law
Rachel Van Cleave-Dean and Professor of Golden Gate University Law School
Chris Gus Kanios - Former Dean of New College of California, Core Faculty, Professor of Law (JFK University College of Law)
Lisa Hutton, Esq. - Legal Studies Program Chair (JFK University College of Law)
April 27, 2016
Time: 6:00pm - 7:30pm
Location: John F. Kennedy University College of Law
100 Ellinwood Way
Pleasant Hill, CA 94523
Refreshments will be served. Click here to register: http://www.cccba.org/attorney/calendar/event.php?id=8308
California Women Lawyers'
SO YOU WANT TO BE A JUDGE?
Insights and Advice on the Judicial Appointments Process
May 20, 2016
11:15 - 12:00 p.m. Registration and Refreshments
12:00 - 4:30 p.m. Program and Late Lunch
Milton Marks Conference Center
455 Golden Gate Avenue
San Francisco, CA
Featuring: Josh Groban,
Governor Brown's Senior Advisor for Judicial Appointments
Guest Panelists Include:
Judge Diana Becton, Contra Costa County Superior Court
Judge Danielle Douglas, Contra Costa County Superior Court
David Fu, Vice Chair, State Bar Judicial Nominees Evaluation Commission
Judge Roberta Hayashi, Santa Clara County Superior Court
Judge Elizabeth Lee, Contra Costa County Superior Court
Judge Anita Santos, Contra Costa County Superior Court
Judge Andrew Steckler, Alameda Superior Court
Justice Therese Stewart, First District Court of Appeal
Co-Sponsored by: Asian American Bar Association, Asian American Prosecutors Association, Queen's Bench Bar Association, Alameda County Bar Association
EDITOR'S NOTE: Women in the Inland Empire Defy Recession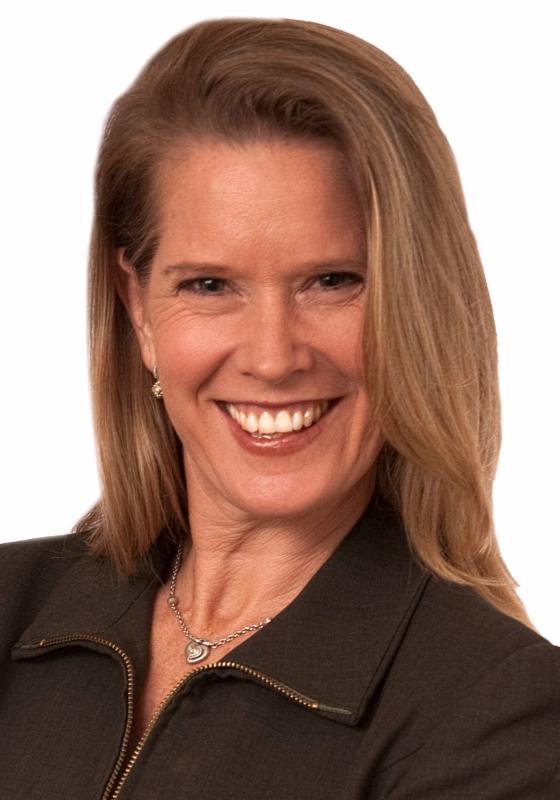 We should all pay attention to the entrepreneurially resilient women in the Inland Empire. They defied the recession's downward trends, according to a recent study by University of California Riverside School of Business Administration. Women-owned businesses in Inland Southern California, otherwise known as the Inland Empire, grew by 35% from 2007 to 2012, bucking the worst economic downturn since the Great Depression, the study found.
In fact, growth in the number of women-owned businesses in the Inland Empire outpaced growth in the total businesses in the Inland Empire, the state and the nation, according to the study's analysis of data from the U.S. Census Bureau's Survey of Business Owners. The link to the Minority Businees Ownership study can be found here.
I applaud these women for taking the lead and forming their own businesses in the most trying economic times and I look forward to their growth and development!
Share this post: