President's Message: Cheers to Judge for Imposing Financial Sanctions for Sexist Comment
U.S. Magistrate Judge Paul Grewal sanctioned an attorney (Peter Bertling) who told his female opposing counsel "Don't raise your voice at me. It's not becoming of a woman..." Bertling's client is ordered to pay costs for other discovery abuses, and
Bertling must contribute $250 to the Women Lawyers Association of Los Angeles (WLALA) Foundation, a link to which website was included in the order.
Kelly Robbins, Robbins Family Law
WLALA is an affiliate of CWL and one of the largest women lawyer associations in California, representing almost 1000 members, according to their website. That San Jose's Magistrate Grewal, a male, said in his order: "a specific and appropriate sanction
for Bertling's comment is required" sends the message that all attorneys need to hear. Attorneys like Bertling need to hear the message so that they will change their behavior and hopefully also change their thinking, and women attorneys need
to hear the message so that they will no longer allow such behavior and will call on our legal system to treat each other appropriately, as Oakland attorney Lori Rifkin did here.
In case Bertling was unclear on the personal sanction against him, Magistrate Grewal went on to explain: "There are several obvious problems with his statement, but, most saliently, Bertling endorsed the stereotype that women are subject to a different
standard of behavior than their fellow attorneys. To make matters worse, in his declaration in opposition to this motion, Bertling offered only a halfhearted politician's apology "if [he] offended" Plaintiff's counsel, and he nevertheless tried
to justify the comment because it "was made in the context of [Plaintiff's counsel] literally yelling at [his] client and creating a hostile environment during the deposition."
Magistrate Grewal went on: "A sexist remark is not just a professional discourtesy, although that in itself is regrettable and all too common. The bigger issue is that comments like Bertling's reflect and reinforce the male-dominated attitude of our
profession. A recent ABA report found that 'inappropriate or stereotypical comments' towards women attorneys are among the more overt signifiers of the discrimination, both stated and implicit, that contributes to their underrepresentation in
the legal field.[] When an attorney makes these kinds of comments, 'it reflects not only on the attorney's lack of professionalism, but also tarnishes the image of the entire legal profession and disgraces our system of justice.'[]" [internal
citations omitted, but worth reading every footnote!]
As further described by the Recorder here: Judge Sanctions Lawyer for Sexist Comment.
As CWL president, I began my year commenting on the progress women have made since the days when there were no women in the judiciary (until 1931 when Governor James Rolph, Jr., appointed Georgia Bullock to the Los Angeles Superior Court as a judge),
and when prior to that, the law of the U.S. was applied in a way that systematically prohibited women from practicing law. I encouraged us to celebrate how far women have come from the days of Bradwell v. The State (1872) 83 U.S. 130 and Lavinia
Goodell (1876) 39 Wis. 693. I again thank San Diego Superior Court Judge Yvonne E. Campos, 2015 Joan Dempsey Klein Distinguished Jurist Award winner, who pulled together this history in her CWL acceptance speech.
Now, thanks to Magistrate Judge Grewal we can continue to celebrate, and hope that soon we will look back and only see these sorts of discriminatory acts as history, where they belong.
It Starts with Her, But Ends with Him: The Battle for the Equality of the Sexes
By Andrea Ventura
Judge Paul Singh Grewal took the fight for women's equality into his own hands this month, an action that needs replication to level the legal playing field. He not only acknowledged that an off-the-cuff sexist remark by a male attorney in a deposition
was biased towards a female attorney but also sanctioned the male attorney for making it because it "tarnishes the image of the entire legal profession and disgraces our system of justice," as stated in his January 12, 2016 order, a copy of which
is attached below.
As a Magistrate Judge for the United States District Court, Northern District of California, Judge Grewal granted plaintiffs' motion to compel based on violations of discovery rules as well as the Northern District Guidelines for Professional Conduct.
Among the violations Judge Grewal cited was a comment made by defendants' attorney Peter Bertling. When plaintiffs' counsel asked Bertling to stop interrupting her line of questioning, Bertling told her "[D]on't raise your voice at me. It's not becoming of a woman or an attorney acting professionally under the rules of professional responsibility." [Italics added.]
But Judge Grewal did not brush this sexist remark off, as many men (and women) have done in the past. Instead, he found: "A sexist remark is not just a professional discourtesy, although that in itself is regrettable and all too common. The bigger
issue is that comments like Bertling's reflect and reinforce the male-dominated attitude of our profession." To help stop this male-dominated attitude, Judge Grewal ordered Bertling to donate $250 to Women Lawyers Association of Los Angeles Foundation
on top of ordering Bertling's client to pay attorneys' fees and costs for two depositions.
Unfortunately, comments like Bertling's sexist remark are made all the time. And, despite achieving key status in a law firm, non-profit organization, or corporation, many women lawyers do not challenge these biased remarks because they want to prevent
any potential retaliation, job opportunity loss, and lack of current and future business. Their official silence is not just because they are scared of being perceived as whiners, as has been reported.
So, thank you, Judge Grewal for not only hearing - but also heeding - our call. This official judicial action will help curtail sexism in the legal profession in California and, hopefully, spread throughout the nation. Our country is institutionally
sexist just as it is institutionally racist. As Judge Grewal noted: "A recent ABA report found that 'inappropriate or stereotypical comments' towards women attorneys are among the more overt signifiers of the discrimination, both stated and implicit,
that contributes to their underrepresentation in the legal field."
The National Conference of Women's Bar Associations and CWL echo this sentiment. To encourage more men to take the fight for equality into their own hands just as Judge Grewal did, they are hosting a program entitled "Why GOOD Guys - Guys Overcoming
Obstacles to Diversity - Are So Important" on February 5, 2016, in San Diego. See: http://ncwba.org/programs/aba-midyear-meeting-program-february-5-2016-why-good-guys-guys-overcoming-obstacles-to-diversity-are-so-important/
Hopefully, this program and Judge Grewal's exquisitely pointed decision will encourage many more men to fight for the equality of the sexes. It is sorely needed to help even the playing field. A full copy of Judge Grewal's order is attached hereto.
WHO IS CWL?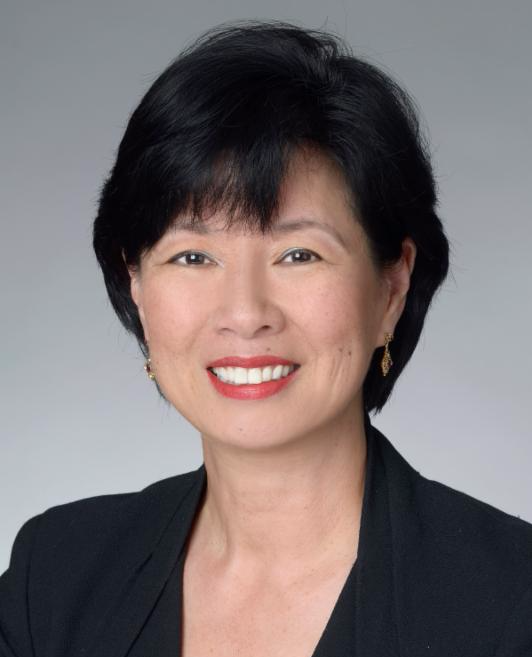 Los Angeles County Superior Court Judge Holly J. Fujie served on the CWL Board of Governors, and was the third woman and first Asian American to serve as the President of the State Bar of California. She has received many awards for her work in diversity
and bar leadership, including the American Bar Association's Difference Makers Award. She recently shared with Audra Ibarra her thoughts on the bench, women in the law and of course CWL:
What made you decide you wanted to be a judge?
I wanted to serve as a role model for other women and people of color, and to increase diversity on the bench.
What advice would you give someone who wants to be a judge?
First, concentrate on becoming the best lawyer with the best practice and the best reputation possible. Get involved in the bar and in the community, and help as many people as possible to achieve their dreams. Then talk to judges and sit pro tem
to see if this is what you really want to do. Judging is a calling not a prize. Some of the best lawyers are not cut out to be judges because they cannot set aside their love of advocacy. It is also not a vacation from the rigors of practice;
judging is very hard work. I have pulled the longest hours of my career on the bench. But it is extremely rewarding public service and the most satisfying job I have ever had.
What do you enjoy most about being a judge?
Being able to do what is right under the law without having to worry about a client's interest.
What do you find most challenging about being a judge?
When your sympathies and your heart are in favor of a result that is not supported by the law. It is a judge's job to be completely neutral and to follow the Constitution and the law. Sometimes that is very difficult, but a judge has to do it or fail
as a judge.
What qualities make an ideal judge?
An ideal candidate for the bench has substantial experience as a lawyer, patience, intelligence, wisdom, common sense, a strong work ethic, leadership skills, stamina, decisiveness, strong writing skills, a good understanding of human nature, empathy,
wide experience in life, a strong ethical core, humility, a good courtroom demeanor, longstanding involvement in the community and a sense of humor, especially as it relates to her or himself. Obviously, not every judge has all of these characteristics,
but having as many as possible and striving towards achieving them all are important.
Who are your role models?
My role models are Chief Justice Tani Cantil-Sakauye and Justice Sonya Sotomayor. Both of them are strong women with all of the above characteristics, plus incredible warmth and kindness. I have been lucky enough to meet both of them and to receive
their advice. They are great mentors as well as role models. They along with retired Presiding Justice Joan Dempsey Klein inspire me every day with their work ethic, their devotion to the law and to the community, and their continuing efforts
to provide access to justice to all.
If someone were to describe you in one sentence, what would they say?
They would say that I am devoted to my job, my family and my life, and that I work hard to deserve the incredible luck that I have had with all three and to give back to the community for having this incredible privilege.
Have you ever experienced gender bias in the legal profession?
Oh, yes. Keep in mind that I started practice in 1978. So I experienced situations where clients did not want a woman, and a small Asian American woman at that, representing them and where I was asked inappropriate questions in interviews. I still
occasionally get condescended to by male lawyers, both in court and especially outside the courtroom when they don't know I am a lawyer, much less a judge. It is always interesting to see their faces when they do learn my position. I try to keep
a good sense of humor about this, as I cannot let my perceptions of their bias affect my own decisions or demeanor.
Do lawyers treat male and female judges differently?
Yes. As I suggested in my last answer, sometimes male lawyers are not as deferential to female judges as they are to male judges - questioning statements made by a female judge more than they would a male judge. And occasionally, a women lawyer will
act as if you are not being supportive of women if you do not rule in her favor (especially if she has a woman client), regardless of the merits. This is rare, but it happens.
What is the biggest problem facing females in the legal profession today?
The fact that there is still a raging debate in the profession about a woman's ability to successfully integrate her work and family life is very disappointing to me. I thought that after I had been in practice for over 30 years, there would be universal
acknowledgment that women can successfully practice law and have a great family life at the same time. Instead, I am constantly asked by young women "how I balance work and family" and while I try to be encouraging and inspirational to them, it
is discouraging that this issue has not been laid to rest by now. As retired Presiding Justice Klein said to me after I had moderated a CWL panel on work/family integration (I hate the term "Work/Life Balance," since it implies that work is not
part of life) a few years ago, "What the hell are we doing still talking about this???!!!" and I agreed.
How have you participated in CWL?
I served on the CWL Board of Governors for one year before I went on the bench, I co-chaired the CWL Annual Conference in LA, and I have spoken on a number of CWL panels. Also, when I was President of the State Bar in 2008-2009, I worked closely with
CWL President Jean Pledger on a program I created called "You Can Do It! Successful Women Lawyers and Judges Discuss Combining Work and Family." We presented the program at most of the major law schools in California and Jean was present at every
single event. The program was extremely successful and reached hundreds of women law students
What would you like to see CWL do in the future?
I would love to see CWL take up the "You Can Do It" program again. Also, it would be great if CWL could help local bars run mentoring programs for young lawyers.
What other female professional organizations are you a member of?
Women Lawyers Association of Los Angeles, National Association of Women Judges, International Association of Women Judges, Asian Pacific American Women Lawyers Alliance, to name a few. I serve on some of their boards, speak on some of their panels,
and serve as an advisor to others.
Why is it important to belong to CWL and other female professional organizations?
Decades after women have been admitted in equal numbers to starting classes in law schools, women still have failed to reach parity in the leadership of the country and the profession. CWL and other women's groups have critical roles in fighting remaining
barriers to this goal.
CWL Backs Lawsuit Alleging Texas Law Unconstitutionally Imposes Undue Burden on Abortion Clinics
This month, California Women Lawyers (CWL) joined an amicus brief to find unconstitutional a Texas law, House Bill 2 (HB2), because it imposes medically unnecessary requirements on abortion providers and clinics, which will cause all but 10 clinics
to close. This closure would make travel to these 10 clinics economically difficult if not cost prohibitive for women to get abortions in Texas. Accordingly, CWL joined the amicus brief in support of Whole Women's Health, which alleges HB2 violates
a woman's constitutional right to reproductive decision making protected by the Fourteenth Amendment. A copy of the brief is attached hereto.
Separately, California Attorney General Kamala Harris also joined a multi-state amicus curiae brief authored by the State of New York in support of Whole Women's Health, arguing that a state cannot impose an undue burden on abortion access within
its borders just because abortion services are available in other states.
Meet Your CWL Board Member:
Toni Mims-Cochran, CWL Second Vice President and District 3 Governor
Where and what do you practice?
I have a private practice in my hometown, Oakland. I started my legal career representing tenants as a staff attorney at the Eviction Defense Center. When I opened my practice in 2002, I continued representing tenants in landlord tenant cases, including
unlawful detainers and lawsuits against slumlords. Over the years I have expanded my practice to include: representing parents and children in juvenile dependency, trials and appeals; representing minor children as court appointed counsel in family
law cases; and representing parents as court appointed counsel in contested adoption cases.
Tell us about your membership in CWL and the Board.
Years ago members of Women Lawyers of Alameda County (WLAC) encouraged me to join CWL and I immediately joined. After serving three terms as President of WLAC I ran for District 3 Governor of CWL, and continue to serve in that capacity. I am currently
the Second Vice President of CWL, and this is my third term as the Judicial Chair. I have had the pleasure of working with some pretty awesome women on various projects, and I am so excited about planning the 2016 Annual Conference, which will
be on May 6, 2016, at the Concord Hilton.
What do you enjoy most about being on the CWL Board?
I love the board meetings. What's not to love about a room full of amazing women working toward a common goal? The meetings are energizing and uplifting and everyone is extremely supportive of each other. I also enjoy working with women from all over
the state who I might not normally have the pleasure of meeting.
Tell us something interesting and new about yourself.
It was always my goal to return to the city I grew up in and give back to my community. I believe practicing law is a privilege and I am grateful for every day that I am blessed to walk into my office, answer a call and say, "Good morning. How can
I help you".
An Interview with Carla Barboza
By Lisa Miller
Carla Barboza is the principal of Los Angeles' Barboza & Associates. This interview is reprinted with permission from Women Lawyers Association of Los Angeles.
What is your favorite technology device? Why?
My VPN (Virtual Private Network) device. Why? Because it untethered me from my office and allows me to access everything I need wherever I might be. Because I am an independent workplace investigator, among other things, that means I can often write
my reports at home surrounded by my rescue dogs (two retired racing greyhounds, one shepherd mix and one toothless Labrador mix), and serenaded by Rudy, my rooster, who lives with three hens, Frida, Cumin and Ginger.
What is/was your dream vacation? Why was it the best ever?
My dream vacation was my two-week trip to Cuba in January 1979, during the 20th anniversary of the revolution. Travel to Cuba was still prohibited at that time so I went with a Whittier College political science class. Once there, I separated from
the group after befriending some locals in Camaguey. In those days I was part of a theater group and performed plays, poetry and music in Spanish and Portuguese. My artistic endeavors opened many doors for me and my new Cuban friends accompanied
me throughout the island. I enjoyed the incredible coffee, ice cream and rum and was amazed by the inquisitive and articulate Cuban children.
Name the person you admire the most, and the quality that impresses you the most.
Well, I admire so many people for so many reasons and I don't think any one person is the one I admire "the most." That said, as soon as I started contemplating this question, the person who immediately came to mind was Patti Smith. Her book "Just
Kids" chronicles her journey with the photographer Robert Mapplethorpe in New York in the 60's and 70's. Her story is magical and remarkable on so many levels. Patti dedicated herself to her art and poetry and inadvertently became a rock singer.
She broke the rules and fit no mold. I have tremendous admiration for lives lived that way.
What is your most significant accomplishment, and what impact did it have?
My most significant accomplishment is a deeply personal one. I am an abuse survivor. Drug and alcohol abuse was common in my family. It took me more more than 30 years after I left home at age 20 to recover from those experiences and develop a healthy
sense of self. My experiences allowed me to better serve my clientele, when I was a plaintiff's employment attorney, because I understood trauma and the profound impact it can have on our lives. My personal recovery led me to finding a challenging,
fulfilling and inspirational career path.
If you could "fix" one global challenge, what would it be? How would you fix it?
I am deeply concerned about so many of our global challenges. Poverty, hunger, the subjugation of women, refugees, health-related issues, the environment, human rights...the list goes on. My greatest concern is probably climate change because it is
so connected to the other challenges. Our food, our air, our water, our animal life, our survival is threatened by the damage that we have done to our most precious resources.
I know of no "fix" for this monumental problem that we have created. I do my best to protect and respect nature and all of that it bestows on us.
If you could have a career different from the one you are now pursuing, what would it be? Why is this your alternate choice?
I have never had a sense of direction when it comes to career choices. I never wanted to be a lawyer. I chose law school because I did not want to do graduate work. Once I became a lawyer, I really had no idea what kind of law I wanted to practice.
Then I took a job in 1984 so I could pay my law school loans and inadvertently found my niche. Since then, it's been a fabulous experience and I can't imagine doing anything else.
What do you hope to accomplish after you retire? Why is this meaningful to you?
Retire? I have no plans to retire. I am one of the fortunate ones. I love what I do and it gives back to me. I am invigorated by my work and constantly rewarded because I so enjoy the people I serve.
I will say this though. I do plan to work less, eventually, so I can spend more time in the garden, where I grow organic fruits, vegetable and herbs, and more time in the kitchen where I transform those ingredients into flavorful meals for my beloved
circle of friends. I routinely have small dinner parties where I cook and make the beverages. I find it so very satisfying to please the people who I love with good food.
Ms. Barboza is available as a mediator, arbitrator and investigator in employment disputes, including discrimination, harassment, retaliation and wage and hour issues. She is fluent in Spanish. Ms. Barbosa can be reached at (213) 629-4745.
Queen's Bench Presents Human Trafficking Awareness Panel
By Sarah King
For most of us, slavery seems like a problem of the past. However, millions of men, women and children are trafficked internationally and domestically each year. The San Francisco Mayor's Task Force on Anti-Human Trafficking describes the Bay Area
as a "hub for human trafficking and a hot spot for child sex trafficking"-and the FBI includes San Francisco, Los Angeles and San Diego as three of the 13 highest child sex trafficking areas in the nation. California is both a destination and
a source of modern-day human slaves.
The federal Trafficking Victims Protection Act defines human trafficking as the recruitment, harboring, transportation, provision, or obtaining of a person for labor, services or a commercial sex act through the use of force, fraud, or coercion. It
includes sex slavery, forced labor, peonage, debt bondage and domestic servitude. Victims ("survivors") are often initially lured by false promises of a lucrative job, stability, education, or a loving relationship, and then trapped by threats,
violence, and other severe coercive behavior. Survivors can be men, women or children, but a majority of survivors are women.
On January 26, 2016, in conjunction with Human Trafficking Awareness Month, Queen's Bench is scheduled to bring together a panel of experts to discuss the prevalence of human trafficking in the Bay Area. Panelists will highlight ways to recognize
the human trafficking that occurs every day around us, and present a spectrum of efforts big and small that can advance the fight again modern-day slavery. Whether we choose to provide pro bono services for victims, make consumer choices that
don't support exploitative child labor practices overseas, or simply ensure that the human trafficking hotline is readily available on our cell phones, we can all make a difference.
The Queen's Bench event exemplifies CWL's collaborative power. In 2015, CWL affiliate San Mateo County Bar Association-Women Lawyers' Section hosted a series of trainings on the legal rights, protections and potential remedies for survivors of human
trafficking. Affiliate Governor Jessica Lynn Rowe reported on the success of these events at CWL Board meetings, educating fellow Board members in the process. Inspired by San Mateo's example, Queen's Bench decided to host its own event in San
Francisco, and was aided and was guided by the CWL members who worked so hard to bring the issue to light in San Mateo County.
Panelist Betty Ann Boeving is a Co-Founder and Executive Director of the Bay Area Anti-Trafficking Coalition, which equips and engages individuals, civic groups, and non-profits with best practices to sustain in the fight against human trafficking
in the San Francisco Bay Area and beyond. Ms. Boeving has been leading, teaching, and speaking about community-based strategies to fight human trafficking since 2002. She is also the "voice" of Stanford basketball. Ms. Boeving's popular TEDx talk
on human trafficking can be viewed at http://www.baatc.org/take-action.html.
Panelist Leah Chan Price is a Staff Attorney at the Anti-Human Trafficking Project of the Asian Pacific Islander Lego Outreach, which is a member of the Anti-Trafficking Collaborative of the Bay Area ("ATCBA"). The trafficking of human beings is prevalent
in almost all industries, from hotels to agriculture to massage parlors to private homes, even in our public schools. In addition to providing services to survivors, API Legal Outreach strives to dispel the myths about human trafficking, which
set back efforts to identify and successfully address the crisis of human trafficking.
Panelist Claudia Reyes is a Community Organizer with Mujeres Unidas y Activas ("MUA"), which promotes personal transformation and building community power for social and economic justice. MUA serves as a national model for Latina immigrant empowerment
and organizing, and is a member of ATCBA
Panelist Hediana Utarti is a Community Projects Coordinator at the Asian Women's Shelter, which provides comprehensive services to survivors of domestic violence and human trafficking, focusing particularly on the needs of women, children and transgender
survivors. Asian Women's Shelter is also a member of ATCBA.



Calling All Budding Authors!




The American Bar Association's publication Law Practice Today will focus its March 2016 issue on "Women in Law" and is seeking articles with that theme for the March issue. This is an easy way to get published on a widely disseminated national
platform as the articles only need to be 1000-1200 words. Topic suggestions are being taken now and articles will be due by mid-February. Please contact Sherrie Boutwell at: [email protected] (949-660-0481) for more information and to submit a topic.



SAVE THE DATE: March 11-12, 2016




Women at the Forefront: Leveraging Innovation in the Legal Profession


California Women Lawyers (CWL) is pleased to partner with the National Association of Women Lawyers (NAWL) to present NAWL's Mid-Year Meeting & Awards Luncheon March 11-12, 2016 at the JW Marriott San Francisco Union Square. The theme
this year is "Women at the Forefront: Leveraging Innovation in the Legal Profession." NAWL promises a comprehensive and rich program relevant to women in all fields of legal practice. Their program includes a mix of professional development
and substantive sessions, as well as plenty of networking time. Don't miss the Power Panel, a signature session designed to put an end to the myth that "good girls" should not strive for power. This NAWL panel will share their experiences
and wisdom from their different paths to leadership.


And CWL members will receive a 10% discount! To register, please go to www.nawl.org/2016midyear. CWL members will receive a code to enter at registration, for the discount.
UPCOMING EVENTS FOR WLALA!
January 30, 2016
Asian Pacific American Women Lawyers Alliance, Technology, Cybersecurity, and Lawyer Ethical Responsibilities. Technology is central to modern legal practice. Technology helps us practice both faster and at a
higher level of quality, often in ways we cannot see. But this growth comes at a potential price. Cyberthreats come hand-in-hand with technology use, and the way we use technology can unknowingly heighten our risk of being hacked, and breaching
our ethical obligations. This 2 hour presentation will go through common types of technology used in modern legal practice, review lawyer ethical responsibilities related thereto, discuss how cyberthreats come about in relation to that use, how
those threats can be managed, and in the event of a breach, what the ethical obligations require in response. Ethics CLE. More details at www.apawla.org.
February 6 to June 4, 2016
WLALA Winter/Spring Golf League. The Lakes at El Segundo, 400 S. Sepulveda Blvd., El Segundo, CA 90245. To register, please go to www.wlala.org.
February 10, 2016
WLALA, Downtown Mentoring Circle Dinner. CPK, 330 S. Hope Street, Los Angeles, CA 90071. 6:30 p.m.
February 11, 2016
WLALA, Networking Lunch Sponsored by the Family Law Seminar. DOMA Restaurant, 362 N. Camden Dr., Beverly Hills. To RSVP, please email Maria at [email protected].
February 18, 2016
Stress, Pressure, Deadlines and Criticism: How to Deal With the Stress of Being A Lawyer
EDITOR'S NOTE
For my second year on the Board of Governors for California Women Lawyers (CWL), I chose to serve as editor because of a key reality. Stories of frustration and anger stemming from bias and inequity pulse - sometimes blatantly, sometimes subtly -
throughout this State in 2015 similar to the problems that prompted the creation of CWL in the 1970s. Yet, at the same time, CWL has offered fascinating stories of women overcoming bias and inequity. These stories, both the good and bad, need
to be shared, both by women and men. If you have any stories, please e-mail me, Andrea Ventura, at [email protected] or call me at (323) 481-6664.
Share this post: